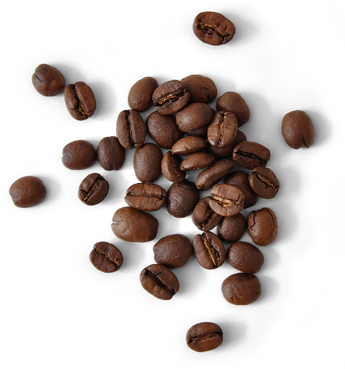 Our People
What makes Brother André's Café so special? The amazing people behind our products. Hear the stories of our staff, our vendors, and other people who inspire us every day.
Patrick 
Patrick lives with his Mom and Dad, Terri and Mike. He has two older siblings, Will and Claire, who live close by in Pittsburgh and spoil him every chance they get.
Patrick loves to swim and exercise and do things outside. When he's not building puzzles or watching the Princess Bride movie, He is helping around the house any way he can including gardening, baking and cooking.
Patrick loves to say the Rosary and Divine Mercy Chaplet every day and, as his close buddy Father Chris can attest, he is a very loud and enthusiastic participant at Mass!  Patrick has met so many new friends at Brother André's and hopes to meet many more in the future!
Michael
Michael lives with his Mom and Dad, Mike and Kathy, and has 3 younger brothers, Greg, Mac, and David. Michael loves spending time with his family and friends and makes sure to schedule time for everyone in his "weekly planner."
He loves taking car rides and calling friends and relatives on the phone. Michael's favorite hobbies include anything having to do with elevators and tunnels.  His greatest joy is meeting new people and making new friends.
Morgan
Morgan is 25 years old.  She lives with her parents.  She enjoys spending time with her older brother Michael.  Morgan was the 3rd employee hired at Brother Andres.  She loves creating the flower arrangements for the tables and helping bake and do whatever tasks are given her in the kitchen there.  When not working Morgan volunteers as a helper in the 2nd grade faith formation class at St. Aidan Parish.  She participates in several functions at the rec center and enjoys activities with Special Friends.  She likes doing arts and crafts.
.
Tim
Tim Bosack is 48 years old.  He is a graduate of Central Catholic and West Virginia University.  He played hockey for both schools and after graduation continued coaching.  He is also in the WVU Hockey Hall of Fame.  Unfortunately, 6 years ago, he sustained a brain injury.  He has been at Brother Andres for a little over a year and is enjoying it very much.
Shay
Nick
Danny
Danny is the youngest, some would argue 'the favorite', of 4 boys! He grew up rough-housing with his brothers, playing hockey and stealing the hearts of all of the adults in his life! Danny likes to be creative and complete art projects, and he will try anything.  He enjoys wood-burning projects, string art, and painting. He also likes to watch tv shows that feature cooking (he loves food!) and home renovations. And, Danny loves ANY and ALL sports, watching any sport he can.  Although he does have a strong preference for all Pittsburgh teams -  hockey and the Penguins, football and the Steelers and baseball and the Pirates. 
Julia
Julia is a 23 year old young woman who is a writer, blogger, and artist. Aside from writing Brother Andre's blog, she has her own blog and aspires to write a book series about a young girl in a wheelchair based on Julia's own life experiences. She is involved with an art studio called Creative Citizens where she takes art classes. Julia prides herself on advocating for the disability community and has given multiple speeches to various groups telling her story. She is very social and enjoys hanging out with friends. She loves to travel and see new places. One of her hopes is to travel to Europe, especially Paris. Julia is passionate about music and listens daily to a variety of genres including Pop, Country and Christian. Julia likes to relax by watching tv or streaming shows. She also enjoys reading books through a special program called Book Share which reads the books to her, while highlighting the words so she can follow along. Even though it can be a daily struggle living with Cerebral Palsy, a Seizure Disorder and Type 1 Diabetes, Julia strives to keep a positive outlook. She is grateful for all of the people who help and support her. Julia has a great sense of humor, and loves to share her laughter.
Kevin
Kevin (K-Man) Loiselle is thrilled to be on staff at Brother Andre's Cafe. He began working at the cafe in September 2021 and looks forward to every day he can be there meeting and greeting "his" customers and working with his fun fellow baristas.
Kevin also works as a Kindergarten aide at a local school district where he 
loves teaching the kids. 
Kevin is a graduate of the St Anthony Program at Duquesne University.  
Jonathan