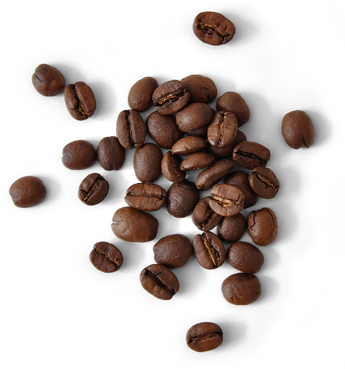 Our Story
MEET PATRICK
Patrick Fitzgerald is a dynamic and loving young man who lives with autism, wanted to find a "real" job. He enrolled in the local community college's food service program, and working extremely hard, he was able to excel and graduated in 2018.
Unfortunately, Patrick and his parents, Mike and Terri discovered the ugly truth about the job market for adults with intellectual and developmental disabilities (IDD). Despite a low unemployment rate for most workers, the unemployment rate for adults with IDD is ridiculously high. 
For years, the Fitzgerald family prayed for a way to share the joy they experienced through Patrick and in serving others. Their prayers would be answered by the patron saint of caregivers, Brother André Bessette. Brother André also struggled to find employment in his youth because of his sickness and frailty but when given a chance went on to perform miracles.
Brother André's story inspired Patrick, Mike and Terri to open a coffee shop to be staffed by adults with IDD. The shop's name would be Brother André's Café.
MOVE A MOUNTAIN MISSIONS
In late 2019, Mike and Terri shared their idea with Father Chris Donley, a Pittsburgh diocesan priest and cofounder of Move a Mountain Missions (MMM) a nonprofit that organizes mission trips to Mustard Seed Communities, a home for abandoned children with disabilities in Kingston, Jamaica. Father Chris had been discerning how to support this same population in Pittsburgh and create a way in which they can share their joy and love with the world. The Fitzgerald's were quite literally an answer to prayer!  Father Chris saw the project as a natural extension of MMM's mission "to be Jesus for the most vulnerable all over the world."  Brother Andre's became the heart of Move A Mountain's local missionary work.  We had a very humble beginning with Patrick serving his delicious homemade cookies and coffee at Divine Mercy Parish's annual Lenten Fish Fry beginning on February 28th, 2020.  The plan was to hold our grand opening on April 19th, Divine Mercy Sunday.
BROTHERANDRES.ORG
After the coronavirus pandemic delayed the grand opening, the team decided to launch Brother André's Cafe online in November of 2020.  We also officially hired our first two employees, Patrick and Michael.  During this period we were developing our website while Michael and Patrick were honing their craft of baking cookies and bagging coffee.  We launched our online shop on November 2nd 2020 and begin fulfilling online orders of cookies, coffee, and merchandise. 
GRAND OPENING
 Our grand opening was Saturday October 2, 2021.
THE BROTHER ANDRE'S FAMILY GROWS!
We are so excited to share the many gifts of adults living with IDD disabilities with you!